ENGINE
PISTONS, PISTON RINGS, BEARINGS, CRANK SHAFTS, CYLINDER LINERS, CONNECTING RODS, SEAL RINGS,  ASSEMBLIES, ENGINE COMPONENTS, EXHAUST AND INTAKE VALVES, GASKETS, CAMSHAFTS, CYLINDER HEADS, TURBOCHARGERS, RADIATORS, VISCO FANS, INTERCOOLERS, EXPANSION TANKS, A/C COMPRESSORS, OIL FILTERS, FUEL FILTERS, AIR FILTERS, CABIN FILTERS, MUFFLERS/SILENCERS, EXHAUST AND FLEX  PIPES...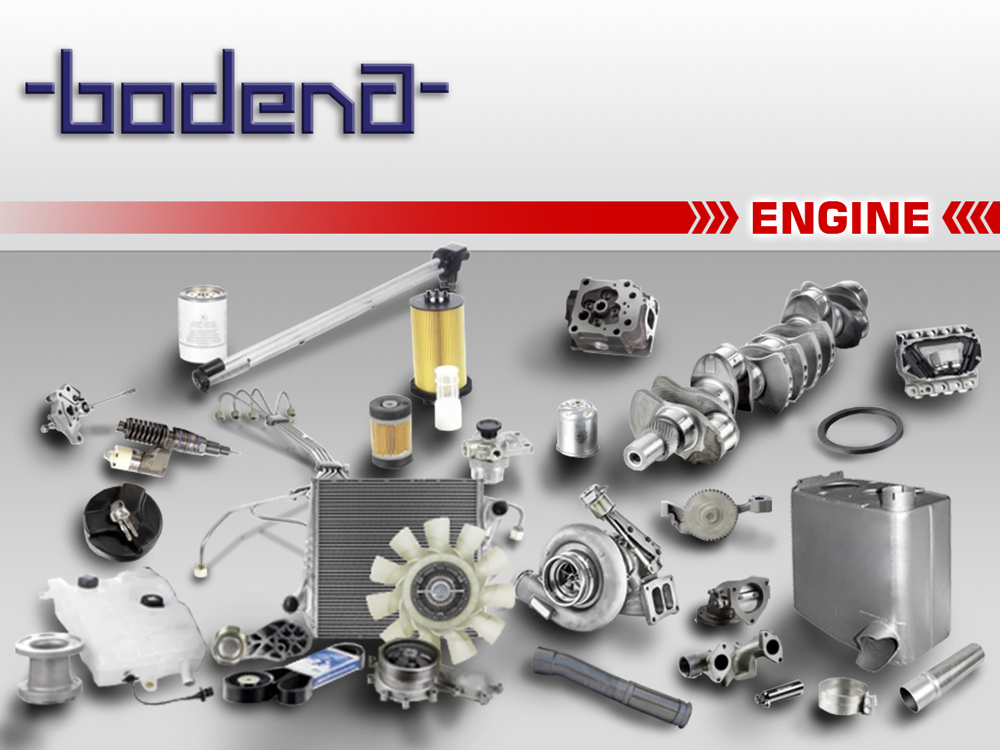 CLUTCH AND POWER TRANSMISSION
CLUTCH KITS, CLUTCH PLATES, CLUTCH COVERS, CLUTCH RELEASE BEARINGS, DRIVE SHAFT CENTER SUPPORT BEARINGS, CLUTCH MASTER CYLINDERS, FLYWHEELS, SHAFTS, JOINTS, GEARSHIFT PARTS...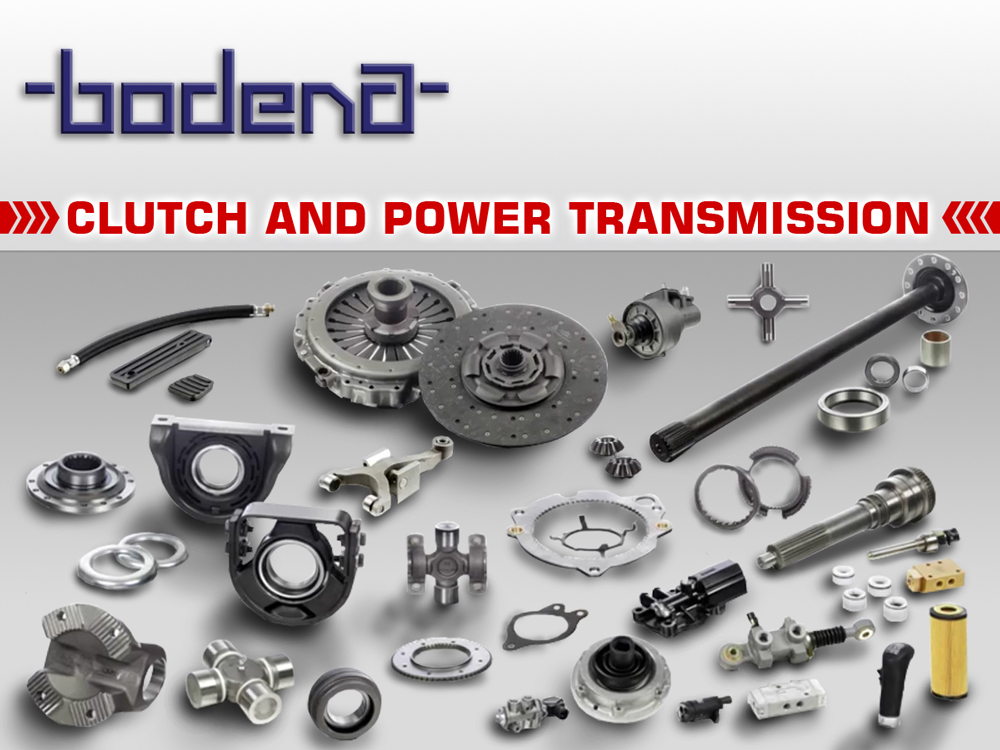 BRAKE SYSTEM
BRAKE PADS, BRAKE LININGS, DISCS, BRAKE DRUMS, BRAKE CALIPERS AND BRAKE CALIPER PARTS, BEARINGS AND SEALING RINGS, WHEEL HUBS, COMPRESSORS, AIR DRYERS, BRAKE SYSTEM VALVES, TRIPSTOP AND CHAMBER CYLINDERS...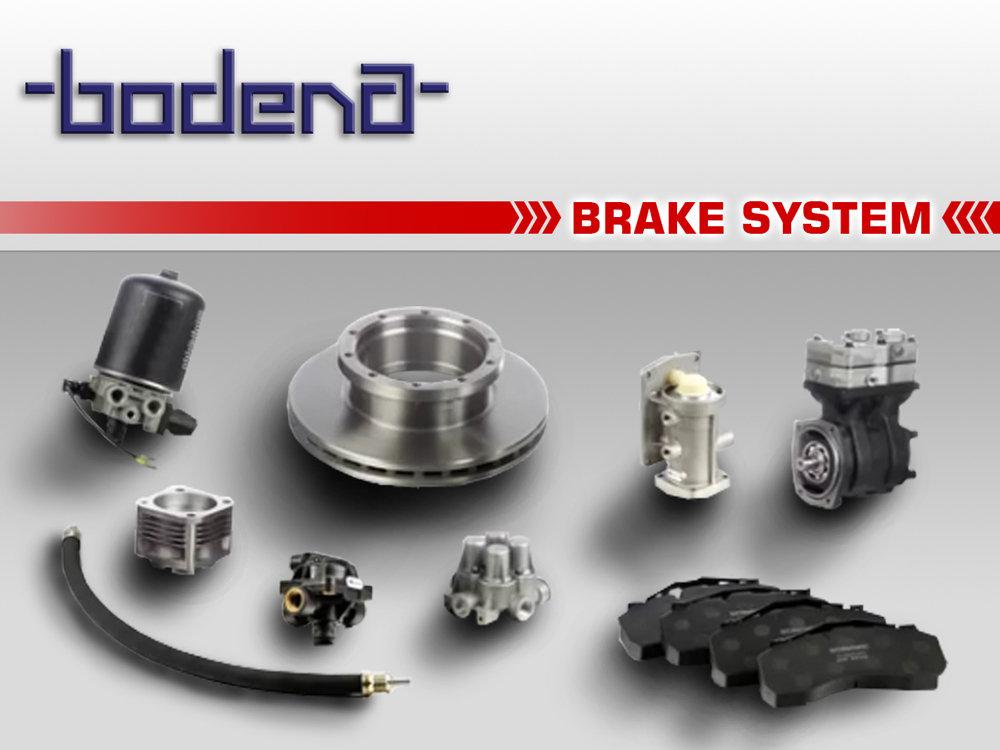 SUSPENSION AND STEERING
SHOCK ABSORBERS, LEAF SPRINGS, WHEEL BEARINGS, AIR SPRINGS, LEVELLING VALVES, FIFTH WHEEL PARTS, TORQUE RODS AND V-ARMS, STABILIZER PARTS, WHEEL HUB COMPONENTS...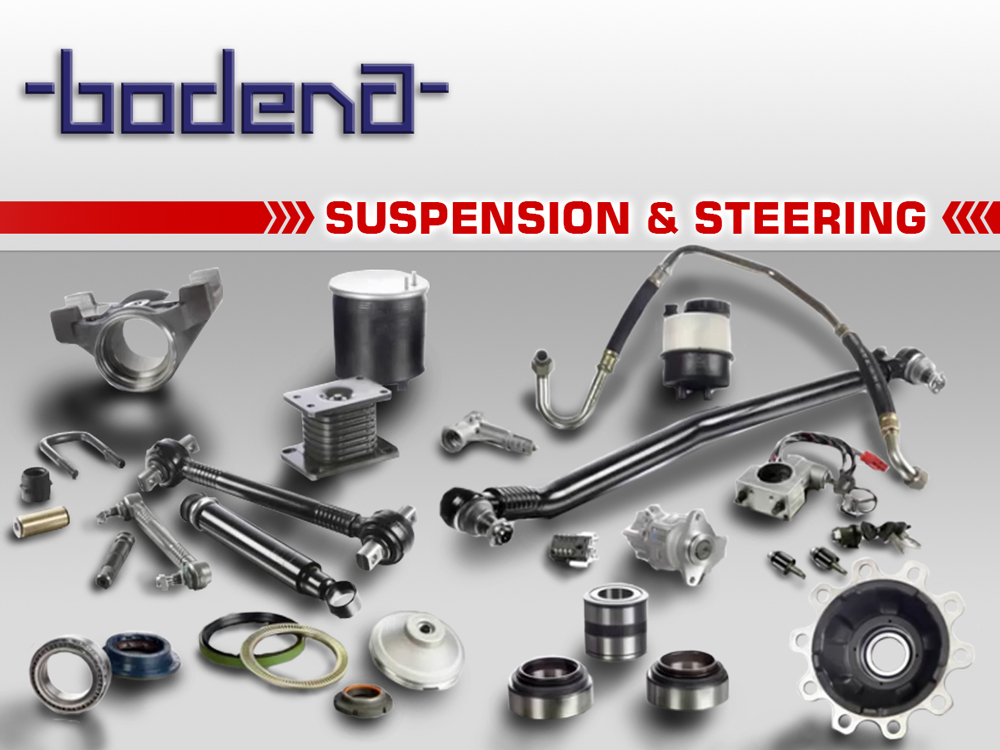 ELECTRICAL SYSTEM
HEADLIGHTS, ROTATING LAMPS, STOP LAMPS, BULBS, CLEARANCE LIGHTS, ALTERNATORS, ALNASERS, DIRECTION DISPLAYS, CABLES, SIRENS, CIRCUITS...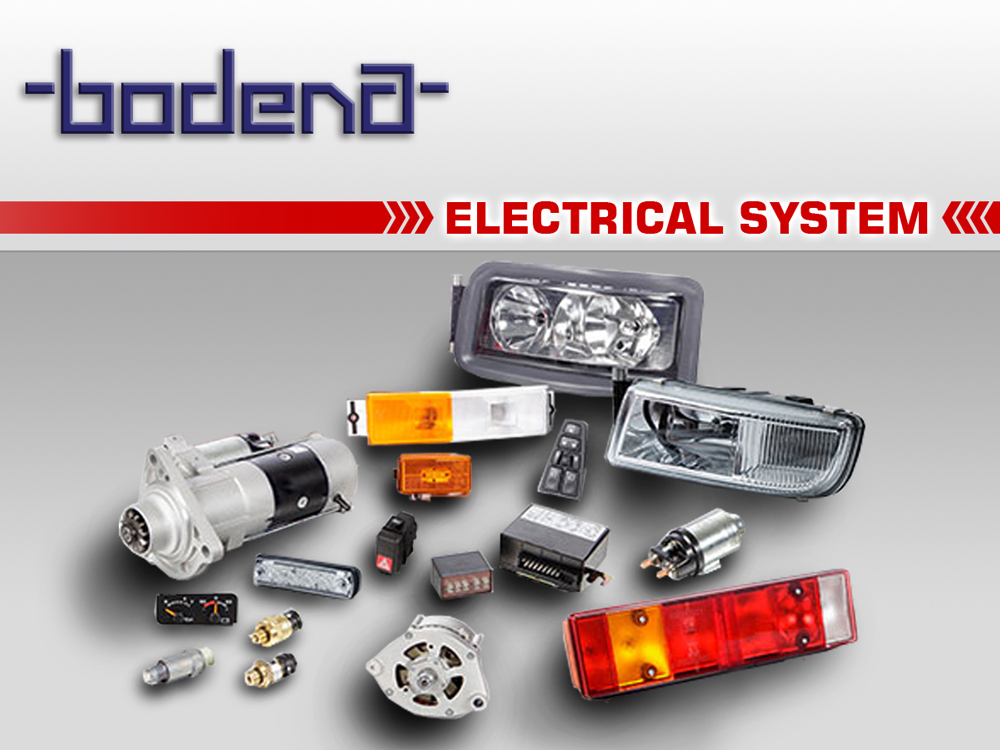 BODY AND CABIN COMPONENTS
CABIN PARTS, MIRRORS, WIPERS, DOOR MECHANISMS, MUDGUARDS/FENDERS, SUSPENSION PARTS...